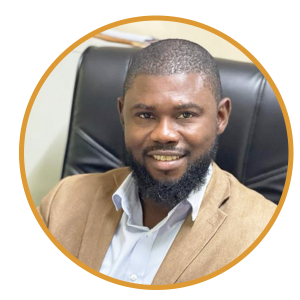 YUSUF DAUDA SUMA
Large Scale Mining and Compliance Manager
---
National Minerals Agency (NMA)
---
Yusuf Dauda Suma is a qualified mining engineer with extensive experience both in mining and construction works. He completed a Masters degree programme in Mining Engineering from the University of Mines and Technology in Tarkwa, Ghana and a Bachelor's degree in Civil Engineering with honours from Fourah Bay College University of Sierra Leone. He also has a Certificate in Mineral and Energy Economics from the University of Pretoria, South Africa and Australia National University, Canberra, Australia, a certificate in Negotiation of Mine Development Agreements from the Trade Policy Training Centre in Africa in partnership with the International Institute for Sustainable Development and World Bank, Arusha Tanzania,  a Certificate in Project Management and Monitoring for Engineers from the Institute of Public Administration and Management, a Certificate of Proficiency in Mining Engineering from University of Mines and Technology in Tarkwa, Ghana, and a Certificate in Geochemical Mapping Applied in Environmental Investigation and Mineral Resource Survey from Department Research Centre of China Geological Survey.
As the Large Scale Mining and Compliance Manager at the National Minerals Agency (NMA) in Sierra Leone, Yusuf is responsible for ensuring that the mining activities of large-scale mining companies are monitored to ensure compliance with all mining laws and regulations. And also work together with the Inspector of Mines to devise, revise and implement a national compliance strategy. Yusuf is also an Associate Lecturer at the Mining Engineering Department, Faculty of Engineering Fourah Bay College University of Sierra Leone assisting in the areas of teaching and research.
Before joining the NMA, Yusuf was Government Mining Engineer in the Ministry of Mines and Mineral Resources, and has worked in the Northern and Western parts of the country, responsible for monitoring and regulating the activities of mining companies and artisanal miners. He was also a Civil Design Engineer and was in charge of Land Plant Upgrade at Sierra Rutile Limited, and has also worked for several mining and construction companies in Sierra Leone. He is a corporate member of the Sierra Leone Institution of Engineers.