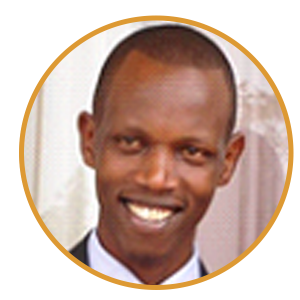 SAM RYUMUGABE
Superintendent – Environmental and Community
---
Piran Resources Limited
---
A Soil and Environmental Scientist by training, Sam has nearly 10 years of experience working in and around the resources industry. Various roles in industry, government and civil society organizations have taken him to mining regions and operations around Australia, South Africa, Ghana, Mozambique, Uganda and his country of origin Rwanda. Sam was appointed Environmental and Community lead at Piran Resources ltd to oversee the implementation of company's commitments related to environment and social sustainability in 2018, this is a key role in ensuring the company's social license to operate is and maintained to foster a good community company relationship.
Sam is a natural leader and environmental and Natural Resource Expert, and has acquired a range of experiences and skills through national and international exposure related to environmental and natural resources management as well as resources governance in general.
Among others, Sam is an Alumnus of Emerging Leaders in African Mining Program through Minerals and Energy for Development Alliance (MEfDA), International Mining 4 Development Centre (joint venture of The University of Western Australia and The University of Queensland in partnership with the Australian Government through an Australian Aid initiative). Sam also participated in international workshops around the resource governance, among others are: ACP-EU Development minerals on Environment, Community, Health and Safety in development minerals, Mineral Governance by United Nations African Institute for Economic Development and Planning (IDEP) at the University of Johannesburg, South Africa, Summer School on the Governance of Oil, Gas and Mining revenues by NRGI, 2016, Natural Resources for Sustainable Development organized by the Columbia Centre for Sustainable Investments (CCSI) in partnership with World Bank, Climate Change Science and negotiations, Gender and Mining Governance by the and many more.
Prior to joining Piran Resources, Sam was working for the government of Rwanda in different capabilities first as a Mining Inspector at Rwanda Mines, Petroleum and Gas Board and acting Traceability Specialist, a key role in ensuring the mineral chain of custody as a requirement to trace the origin of minerals originating from conflict minerals region, worked for the Ministry of Natural Resources as a Counterpart to Mining Safety Standards Expert which was responsible for designing the National Mining Safety standards for the Resource sector in Rwanda.