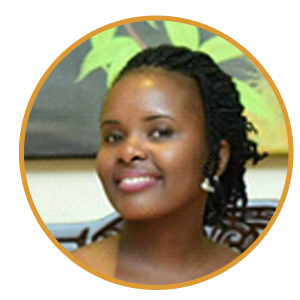 IRENE NGABIRANO
Skills Developments Facility Project Officer
---
Uganda Chamber of Mines and Petroleum
---
Irene is a trained business manager, Research and Development Officer, skilled Administration manager, With extensive skill in Event Management and coordination, Critical Analysts, Writer, Certified BID and Project Manager, Extensive Resource Mobilization skills, Children's rights Champion, with good interpersonal skills, self-driven, good leadership kills, public speaking, adaptability and flexibility creativity and innovativeness.
She works with the Uganda Chamber of Mines and Petroleum, where among many other achievements and accomplishments in her 4years has Resourced funds and coordinated the Skills Developments Facility project Under the Uganda Private sector foundation and the Ministry of Finance.
She is also a Member of the African Union Commission-Technical Working Group on Mining since 2017. This is the technical Working Group that worked on the Development of African Minerals Governance Framework under the implementation process of the Africa Mining Vision.
Irene has also worked with the UNDP by participating in different trainings and workshops aimed at Minerals Development in Africa. For example, the ACP-EU Development Minerals program's Curricula Sprint Maputo in 2017, 'The Regional Dialogue on enhancing the National Ownership in the Extractive Sector' workshop held in Tanzania May 2019 aimed at analyzing the pre-qualifications, gaps, challenges encountered, and opportunities created by domesticating the AMV in Africa
On the other side, Irene has major interest in Women development and support, Children's rights advocacy and Youth empowerment. She is currently working on a project that aims at elimination of Child Labour in the specific area of the Albertine region in Uganda with the ELCT Foundation and also in the process of finalizing her Children's rights championship with UNICEF
AT MADI- Irene is one of the founders and The Africa Business Development Officer