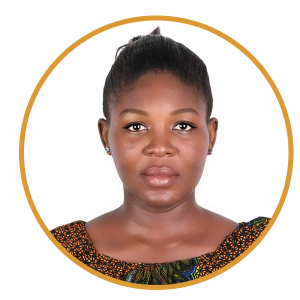 HARRIET NAAKAI TETTEH
Geological Engineer
---
Manager – Administration AMHOF
---
Harriet Naakai Tetteh is a geological engineer by training and has over the past few years developed her interest in the financial cornucopia of the mining industry.
She has worked part-time, on internship, on contract and permanent roles as a mining engineer,  exploration and grade control geologist for both surface and underground for large scale operations. She has also volunteered on some Small Scale Mining projects with the Accra Mining Network,  the ASM hub and some other platforms.
She is a firm believer in the future of the Mining Industry in Ghana and continues to employ her knack for research to solve industry issues. She is currently reviewing her technical paper "Mitigating Blast Effects on Catchment Communities" and has began a project on the  "Futuristic Model of Local Investment in the Extractives Sector in Ghana".
Occasionally,  she puts across  industry related articles to reflect the challenges,  improvements, etc of the industry and the way forward.