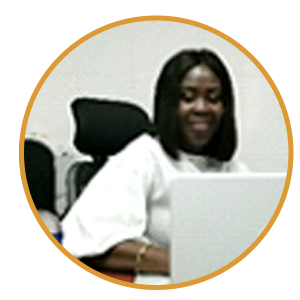 EDITH ENYONAM ACHEAMPONG
Senior Programmes Officer
---
Environmental Protection Agency
---
Edith is a Senior Programmes Officer with the Environmental Protection Agency, where she has built a credible track record working on a number of high profile projects in energy and natural resources.
Over the last decade, she has developed a deep understanding of the diverse arms of the environmental sector, with a broad working knowledge in oil & gas and mining operations. She also champions the socio-economic issues of communities where energy and resource companies operate.
Edith has strong competencies in the areas of Social Audits, Environmental Inspections and audits, environmental permitting, community consultations and engagement, and environmental communications.
She has also had the privilege of being part of a number of key industry training programs both locally and internationally such as the Local Economics & Social Development in Extractives – Australia, Basics of Petroleum Management- Norway, Natural Resources for Sustainable Development – SDG Academy, Environmental Impact Assessment – EPA Training School.
She is part of the team working on the National Oil Spill Contingency Plan and also serves on the advisory board for Ghana's first environment news hub, Enviro360.